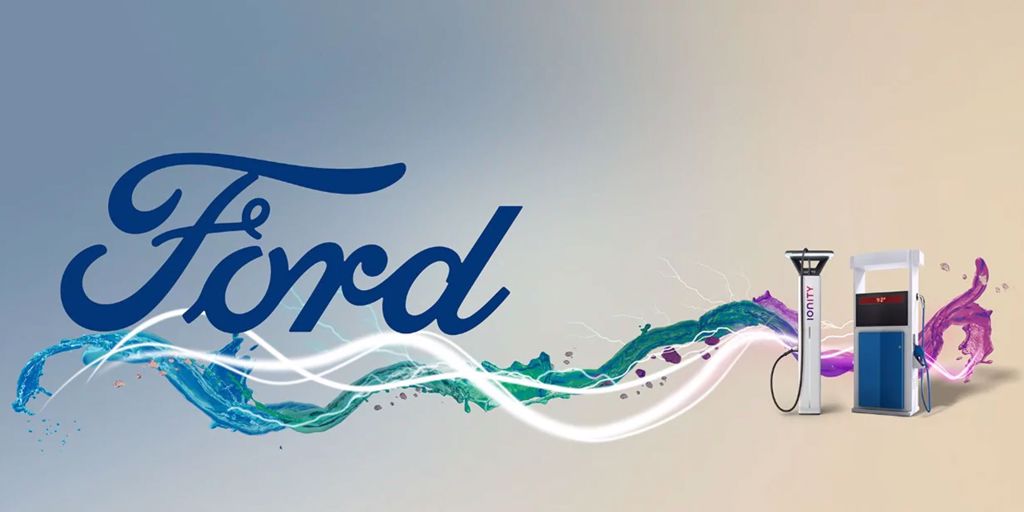 Clean Car Rebate available with Ford
On Sunday 13th June, the government announced plans for a "Clean Car Discount", to provide New Zealanders with the opportunity to purchase an Electric Vehicle at a more affordable price.
From 1 July, customers will be entitled to receive a rebate on new and used Electric Vehicles of up to $8,625 – this includes full Electric Vehicles (EVs) and Plug-In Hybrids (PHEVs), with a price of $80,000 (including On Road Costs and GST) or less and with a 3-star safety rating and above. This means that our new Ford Escape PHEVs which are available to order now and arriving late in Q3 will be eligible for a $5,750 rebate.
Ford globally is committed to leading the way to a more environmentally sustainable future. In Europe, 100% of the Ford passenger range will be zero-emissions capable by mid-2026. This alongside the launch of the F-150 Lightning in the United States, we are paving the way for the light commercial vehicle range to move to a more electric future. In addition, Ford also have the Ford Transit PHEV available in New Zealand, and the full electric e-Transit EV coming in early 2022.
Ford Hybrid & Electric Range
Escape PHEV

Starting Price RRP from $ 60,990 +ORC1




Transit Custom PHEV

Starting Price RRP from $ 89,990 +ORC1




Transit Tourneo PHEV

Starting Price RRP from $99,990 +ORC1
Which Electric Vehicle Is Right For You?
The days when your only options were just a petrol or diesel engine are gone forever. Now, with Hybrid, Plug-in Hybrid and All-Electric Vehicles, you're spoiled for choice. Understanding all of that new technology can sometimes be a bit confusing. But with the right information, the power is in your hands.
If you're considering making the switch to an electrified vehicle, then it's important you understand the differences between them. Once you understand what makes them different, it's easier to see which vehicle will fit your lifestyle best. Learn more about Hybrid, Plug-in Hybrid and All-Electric Vehicles below.
Hybrid (HEV)

A seamless blend of conventional and electric power. Hybrid vehicles have two sources of power. They can automatically switch between conventional mode, pure electric mode (for short distances) or use both to power the vehicle as needed.

Plug-in Hybrid (PHEV)

Plug In. Charge up. Improve Efficiency. Plug-in Hybrids have the two sources of power like a hybrid, but with a larger high voltage battery, enabling you to drive longer distances on all-electric power.

All-Electric (BEV)

100% Electric. Just charge it up and go. All-Electric cars are powered by electricity alone. This means they have to be charged before you can drive.
Charging The Battery
Learn about how the battery on each type of electric vehicle can be charged by exploring the sections below.
Regenerative Braking

All four electric vehicle types use regenerative braking to charge the battery. While braking, the motor is still spinning even though the car is trying to slow down. Regenerative braking captures this typically wasted energy to create electricity, which charges the battery

Hybrid

There's no need to plug in your vehicle for charging. Hybrid vehicles are able to recharge the battery in two ways: 1. Regenerative braking & 2. Conventional engine. The conventional engine powers the generator which transforms mechanical energy into electrical energy to charge the battery

Plug-in Hybrid (PHEV)

The larger battery in Plug-in Hybrids can be plugged-in to charge. Once the battery is depleted, the vehicle behaves like a conventional hybrid with the engine running when required.

All-Electric (BEV)

All-Electric vehicles are powered by electricity alone and don't have a petrol engine. They must be plugged in to charge the battery.
All Recommended Retail Prices (RRP) and Recommended Special Prices (RSP) include GST. Prices exclude any dealer on-road and fitting costs. Please see your authorised Ford Dealer for full pricing details.