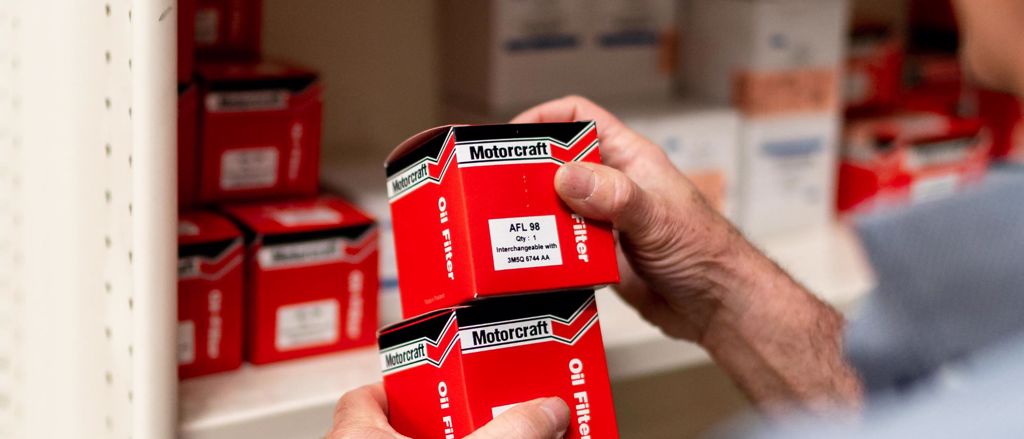 Parts & Accessories
At Grey Ford, Greymouth, we take pride in our customer service. With a huge wealth of experience, our parts team supply or source parts for every conceivable motoring need.
The latest technology and expertise enables our team to keep in contact with suppliers not only in New Zealand, but all over the globe, ensuring your vehicle, be it Ford or any other make, is not off the road longer than necessary.
Not only can we source parts for vehicles of all makes and models, we are also the local supplier for Marshall's Batteries.
Genuine Ford Parts & Accessories
There's no better way to personalise your Ford than with eye-catching Genuine Ford Accessories. Whether you're after an athletic sports look or a touch of luxury, we've got it covered with our exciting and wide range of options to suit your individual needs.
We know how much you love your Ford and we know you'll only buy the best, which means buying Genuine Ford Accessories. All Genuine Ford Accessories have been designed to seamlessly fit your Ford and to be perfectly integrated with your vehicle. All Genuine Ford Accessories are also comprehensively tested to meet stringent Ford specifications, so you can be assured that they are fully compatible with your vehicle.
You can relax in the knowledge that if you have Genuine Ford Accessories fitted to your Ford prior to taking delivery, they'll be covered by Ford's 3 year/100,000km Express New Vehicle Warranty. Or if you choose to have Genuine Ford Accessories fitted to your Ford by an authorised Ford Dealer after delivery, they will be covered by the remainder of the new vehicle warranty period or 12 months/20,000kms, whichever is longer. It all adds up to peace of mind.
To find out more about our services, contact Lauren [email protected].
Ford Model Selector
CLICK ON THE MODEL TO SEE DETAILS